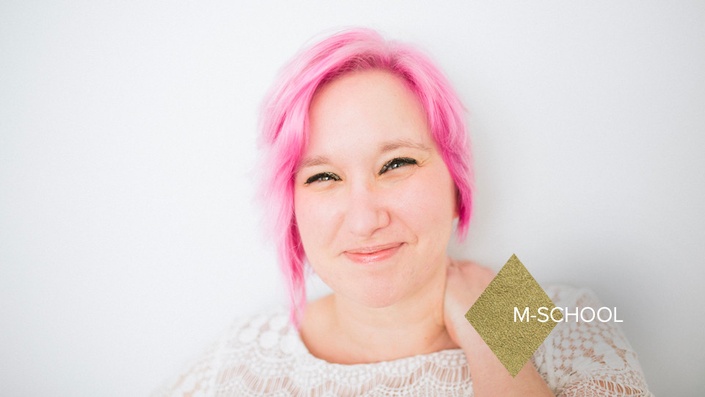 M-School
Magical education for entrepreneurs. (Because you're not a muggle, dammit.)
You've been taking endless business classes full of step-by-step formulas, done-for-you downloads, and sales-ready templates for a long time. But something feels… off…about each one of 'em.
They've got some useful information, and sure you might need more accounting and general how-to skills, but they're missing vital components that you can't put your finger on.
That's because your business, much as it has Google-able bits and easy-to-implement strategies, is as much an inward journey as an outward one.

You can master SEO, hire a staff of twenty, make millions, and still be an absolutely hopeless muggle.
You, friend, are magic.
Your business, by extension, is also magical.

We magical creatures don't work like our non-magical, muggle counterparts. Muggles loooooooooooove money and are happy to work harder and harder for endless hours to make more of it, no questions asked. No anguish about being good enough, about bringing worth to the world, or about having a voice without contributing to today's endless noise.
Magical creatures need meaning. We need to know we're working toward something bigger, better, or more deeply influential than selling a few more of those things over there. We yearn to make a difference in the world, and we do best when we have a cause to back. (See: Dumbledore's Army.)
M-School means we magical business owners stop pretending we're muggles, once and for all.
We'll explore and grow and enjoy geeky Harry Potter references while tinkering in our businesses. We'll discuss the horrors of living in the physical world (hydrating, cleaning, taking things to the post office, UGH), while mastering both muggle and magic modalities in the business world.
M-School is for bringing your particular brand of magic to life.
In M-School, you'll enjoy six audio classes (and a shit-ton of bonuses) to help bring your magical nature to business.

Part 1: Expelliarmus! Clear the way for magic.
I: Get off the Unicorn Blood. Why you're addicted, how it's messing with your life, and how to get off that nasty stuff in no time flat. Unicorn blood stifles your creativity, binds you up in arbitrary and boring rules, and frustrates you on a daily basis.

II: Deal with dementors. We'll learn to handle these fiendish creatures who ruin your health, threaten your stability, and suck your soul. Of course we'll also learn to conjure a patronus and identify the skills you need to share in order to keep these suckers at bay.
II: Heal the horcruxes. These are the objects and ideas you've been giving way too much influence over your life. We'll find 'em, bust 'em, and call your power back to you in tangible, practical ways that retrain your brain and stop muggle thinking in its tracks. We can undo years of training, classes, and education that have left you stuck, stagnant, bored, or hopeless when it comes to running your (business) life the way you'd like.
Part 2: Accio! Bring magic into your business.
IV: Embrace the mystery. We'll wander in the Forbidden Forest to face uncertainty, doubt, and wonder in their natural habitat. Hard questions, brutal truths, and more muggle-y stuff like finding ideal clients and selling naturally will be tackled as we make more room for your particular magic in business.

V: Make meaning. We don't get to join Dumbledore's Army and fight Voldemort, so we've got to find our own reasons for getting up and making a living each day. We'll dive into making failure a delight (YES REALLY), take a look at healthy reasons to give our magic away, and identify our own personal Voldemorts in the name of rallying on the side of good in the world.

VI: Market your magic. It's only in this final two-part class that our lessons come together and make offers in the business world. We'll use our magic to both get sales-naked and to make peace with our income streams. I'll show you how to make offers that freaking sell without using all the salesy-bullshit words, how to get excited about your next project, and how to share that excitement with your peeps in straightforward and effective ways. (This shit is NOT easy or step-by-step, no-problemo blahblahblah fluff. It's difficult, and I'll help you see why that difficulty is actually a very good thing.)

Now, listen in to the free preview: what we talk about when we talk about magic. You'll love it!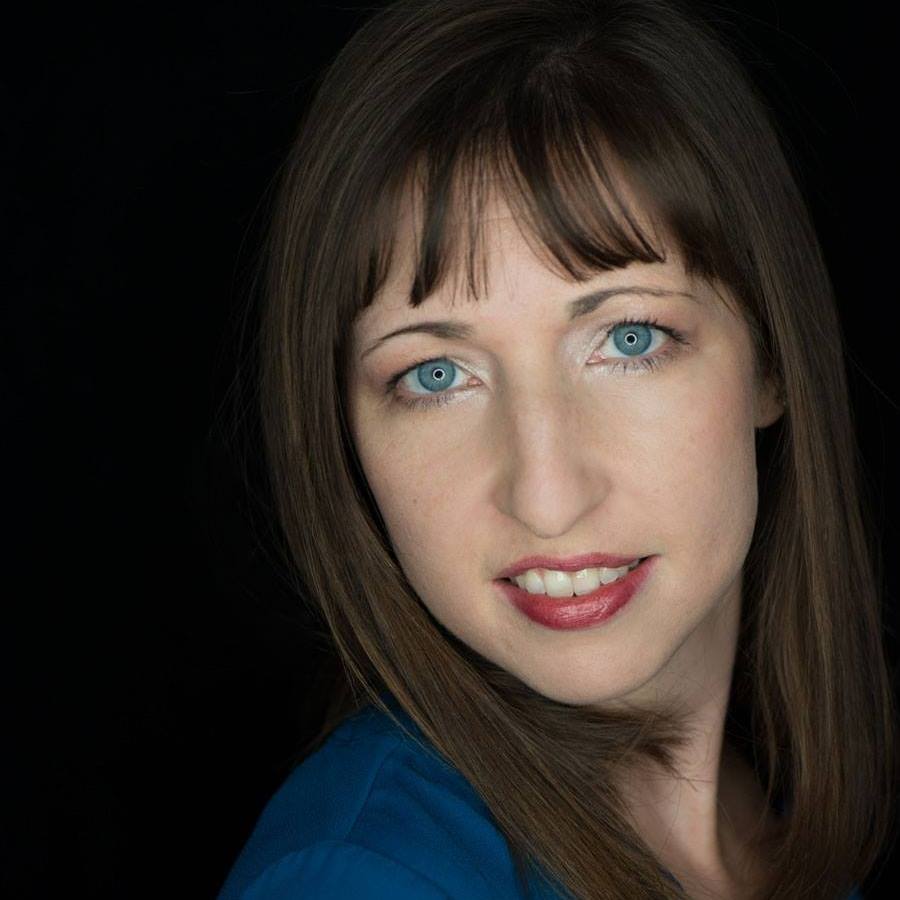 I didn't expect to find any magic in me because I had this vision of magic being something huge and amazing and out of my grasp. But then I did! I have a whole new beautiful concept of magic that I love!
I loved that M-School was completely different from any other business class or program. I didn't feel like a square peg getting squashed into a round hole.

-- Heather Carpenter
Course Curriculum
Start Here!
Available in days
days after you enroll
M-School Main Lessons
Available in days
days after you enroll
M-School Bonus Goodies
Available in days
days after you enroll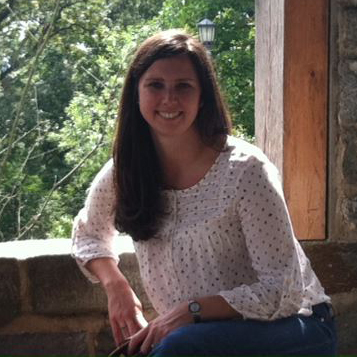 M-School is shifting my perspective about my work in the sense that I now realize I've got all kinds of stories to use in my marketing and it doesn't have to be hard to sell. M-School has given me permission to use my stories. Also, taking a break from my perfection porn has been a freakin' game changer. — Joanna Platt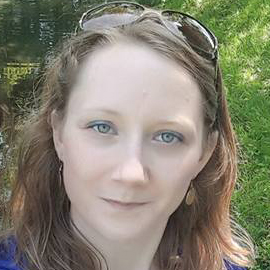 M School has changed my perspective on my business from something that will "happen one day" to actually putting the time in my week to work on it. — Alex O'Neill
FAQ
How much Harry Potter knowledge do I need to make it through this class?
If you know the difference between a magical person and a muggle, you're good. If you've seen the movies OR read the books, you're golden. We won't be breaking the books down with detailed notes and commentary, we'll simply be using the magical concepts J.K. Rowling introduced to the world as jumping-off points for discussion about business.
When does the course start and finish?
The course starts now and never ends! It is a completely self-paced online course - you decide when you start and when you finish.
How long do I have access to M-School?
After enrolling, you have unlimited access to this course for as long as you like - across any and all devices you own. BOOMSHAKALAKA.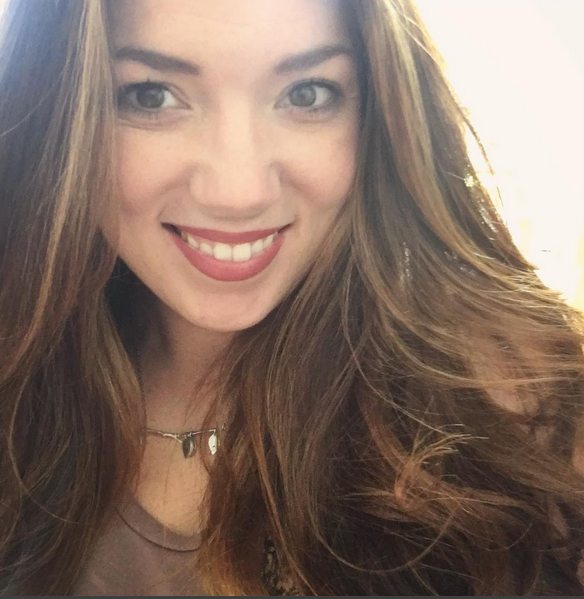 If you know you want something different, bigger, more meaningful, go be with Kristen. She will cut through the excuses you are making for yourself, help you overcome them, and teach you how to hustle with a big damn heart and a whole lot of magic. -- Nicki Behm
If your bio is written in the third person or you haven't sent a newsletter in the past 90 days because you're bored by your own ideas -- you need M-School.
If you're tired of pursuing clear-cut external results like losing 10 pounds or making X dollars, then reaching those goals and feeling disappointed -- you need M-School.
If you're tired of feeling equal parts broken for your inability to muggle effectively (MAILING STUFF IS SO HARD, WHY) and shy for your 'weird' or 'strange' talents -- you need M-School .
If you'd like to stop comparing yourself to that muggle over there who is #crushingit and #blessed -- you need M-School.
This is Magical Business School for Entrepreneurs, with a touch of marketing and selling and laughing thrown in for good measure, and it's made to help you grow as a human, as an entrepreneur, and as a magical being.
Please, lemme help you grow.
::mwah::
- Kristen
P.S. Got a question I might answer, need help checking out, or otherwise wanna chat? E-mail [email protected] and I'll get back to you lickety-split. ;)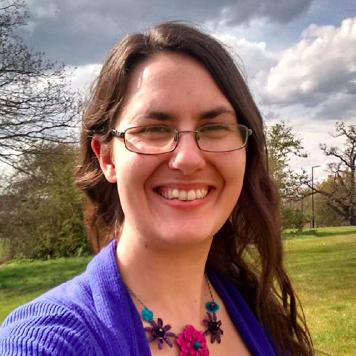 I feel like M-School was the push-in-the-right-direction I needed, as I'd unwittingly found myself wandering into The Forest Of Shitty Marketing via the Path Of Trying To Be Exactly Like Everyone Else... I've still got a long (perhaps infinite) journey ahead of me, which is a little scary, but at least I'm on the right path now. :) -- Madelyn Wright
Your Instructor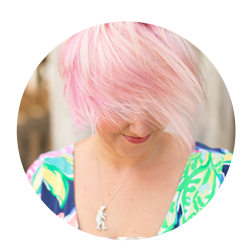 Hi, I'm Kristen! I make books, articles, and record the That's What She Said podcast to help creative solopreneurs create more magic, meaning, and money in their lives. My courses share my eleven years of business experience in ways that are actually fun, complete with plenty of swearing and minus the desire to punch yourself in the face due to boredom.
Join the Fuck Yah club for updates and a free breathwork class.